Accounts Payable Automation and Control
Kloo Cards, Purchase Orders and Invoice Management automate accounts payable and gives finance teams control of company spend.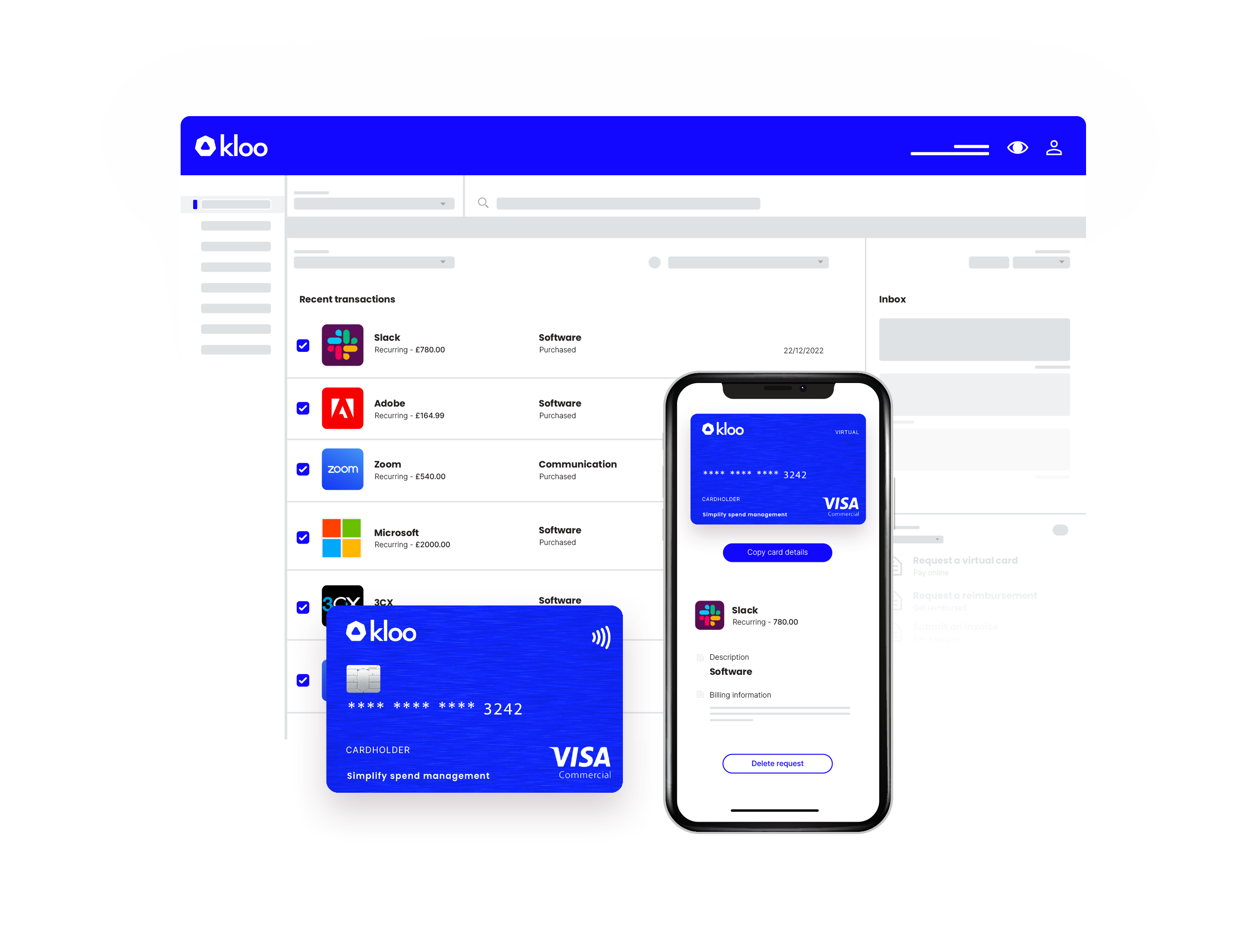 Issue Virtual & Physical cards
Enable quick purchasing by issuing employees virtual and physical cards to access the funds they need in a visible and safe way.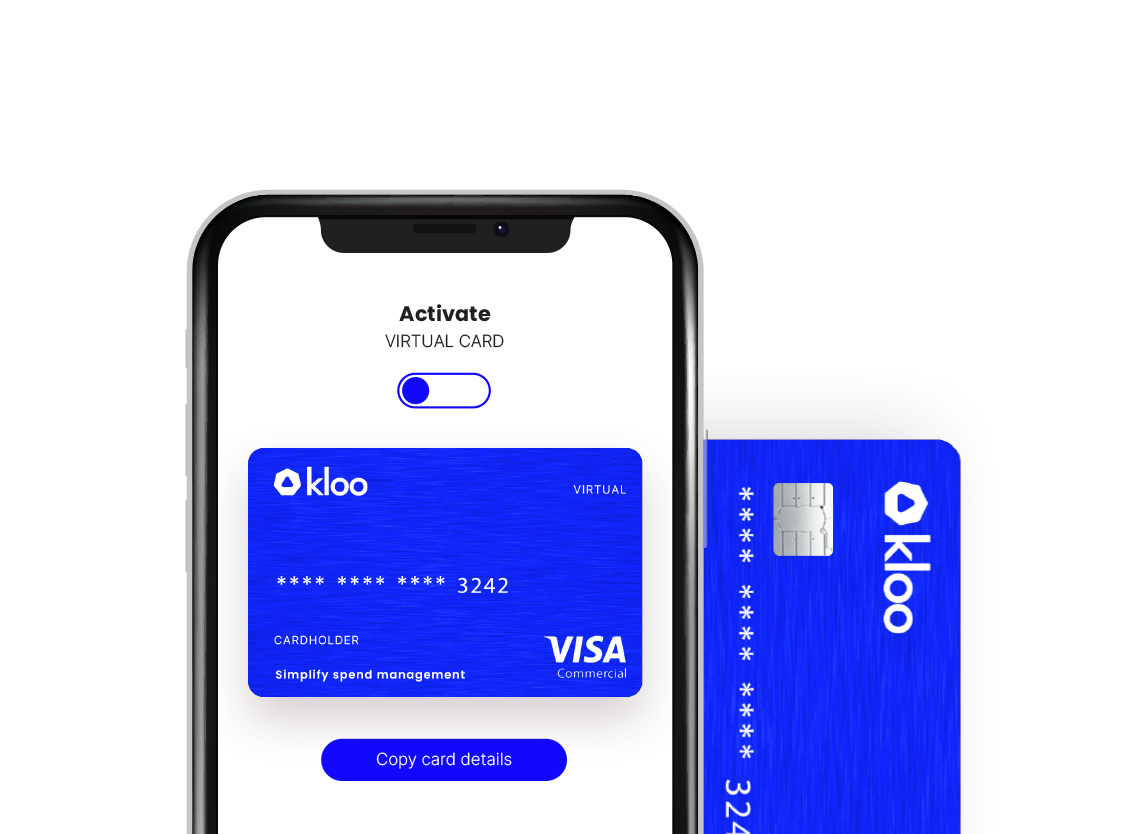 Subscription Management
Control over subscriptions, SaaS and recurring costs
Losing track of all the software and subscriptions you are signed up to is a constant challenge of finance teams. With virtual cards and analytics, Kloo enables you to simply approve, track and control your subscriptions in one place.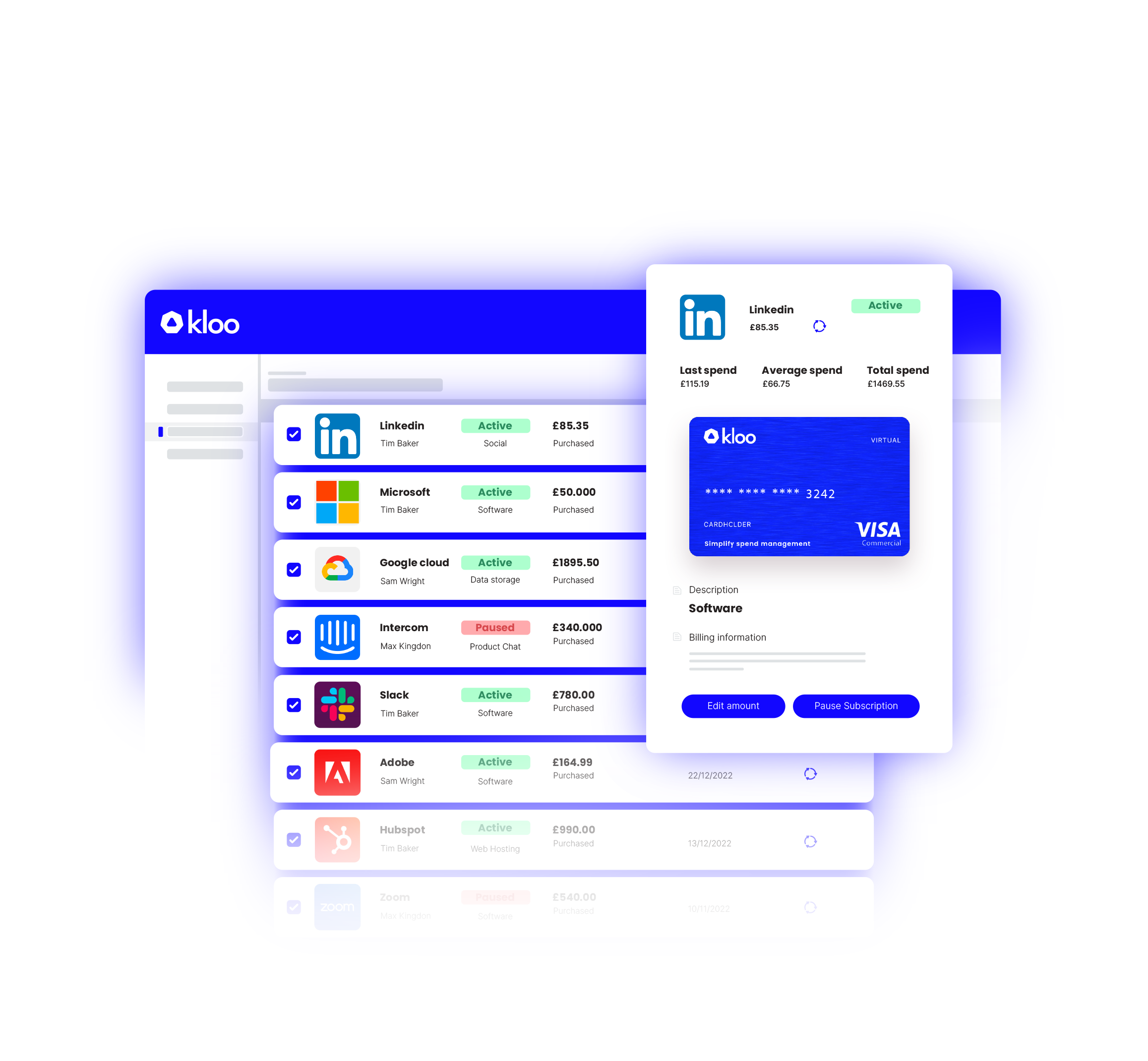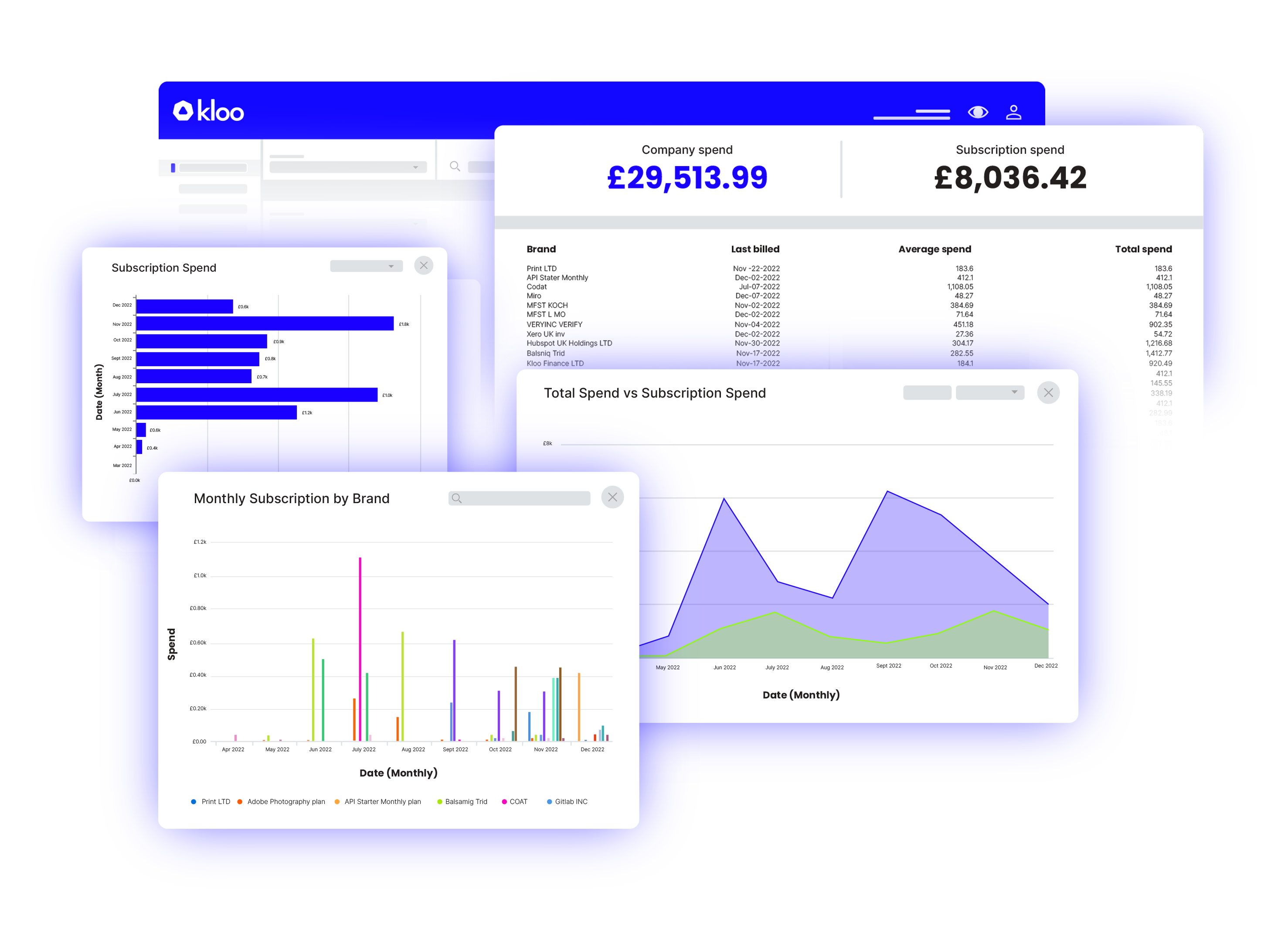 Analytics
Real time visibility and insight on company spend
If you can't see what you've spend in the last week, you aren't properly in control. Kloo Analytics gives deep and realtime insight into exactly where you're spending and how it compares with budgets over time
Approvals
Flexible approvals enabling a complete transaction audit history
No more looking sifting through emails and spreadsheets to learn who approved what and when. Kloo offers customizable approval flows throughout the platform so budget holders can decide what can be spent and gain confidence with smart rules for their teams.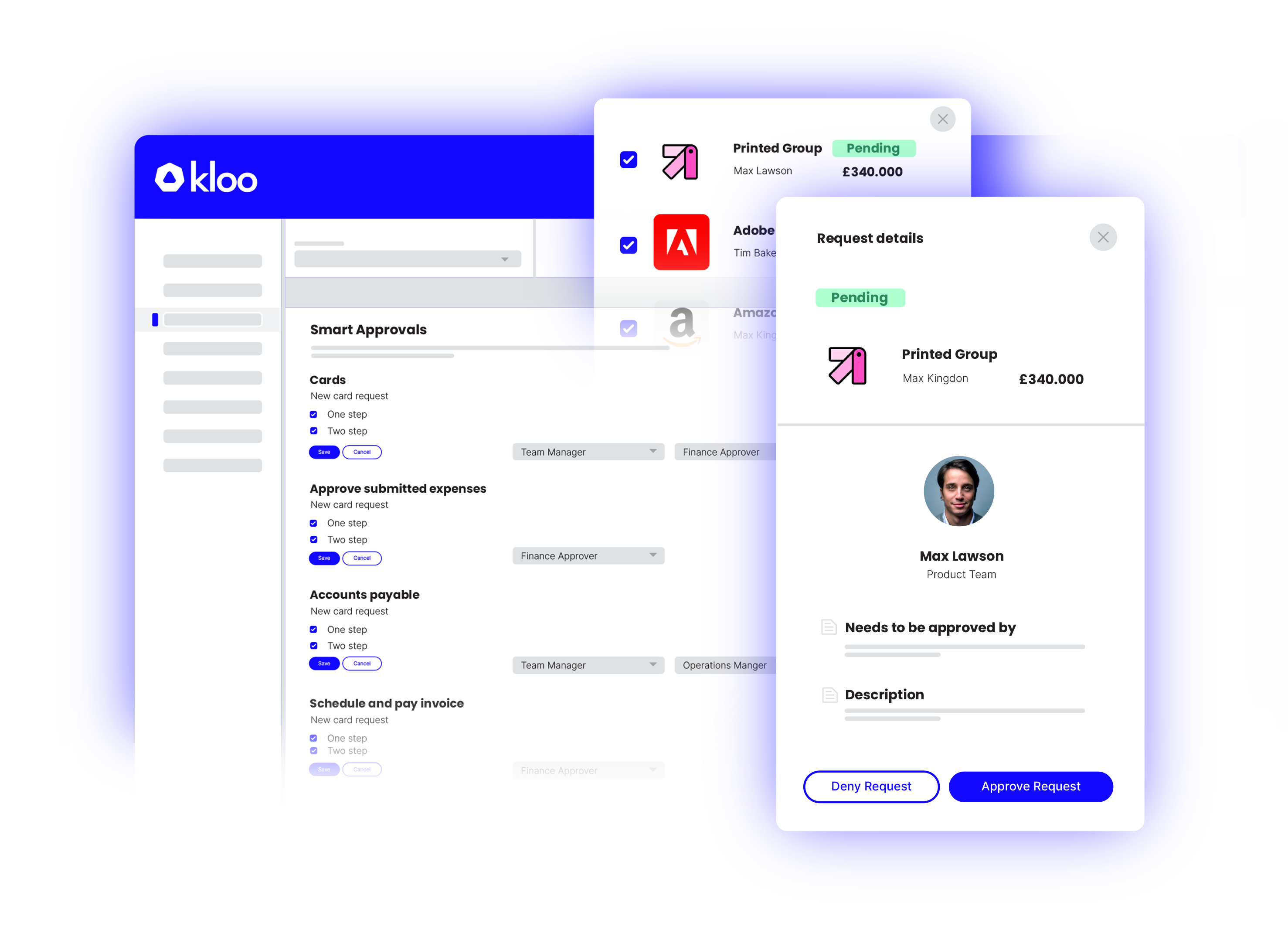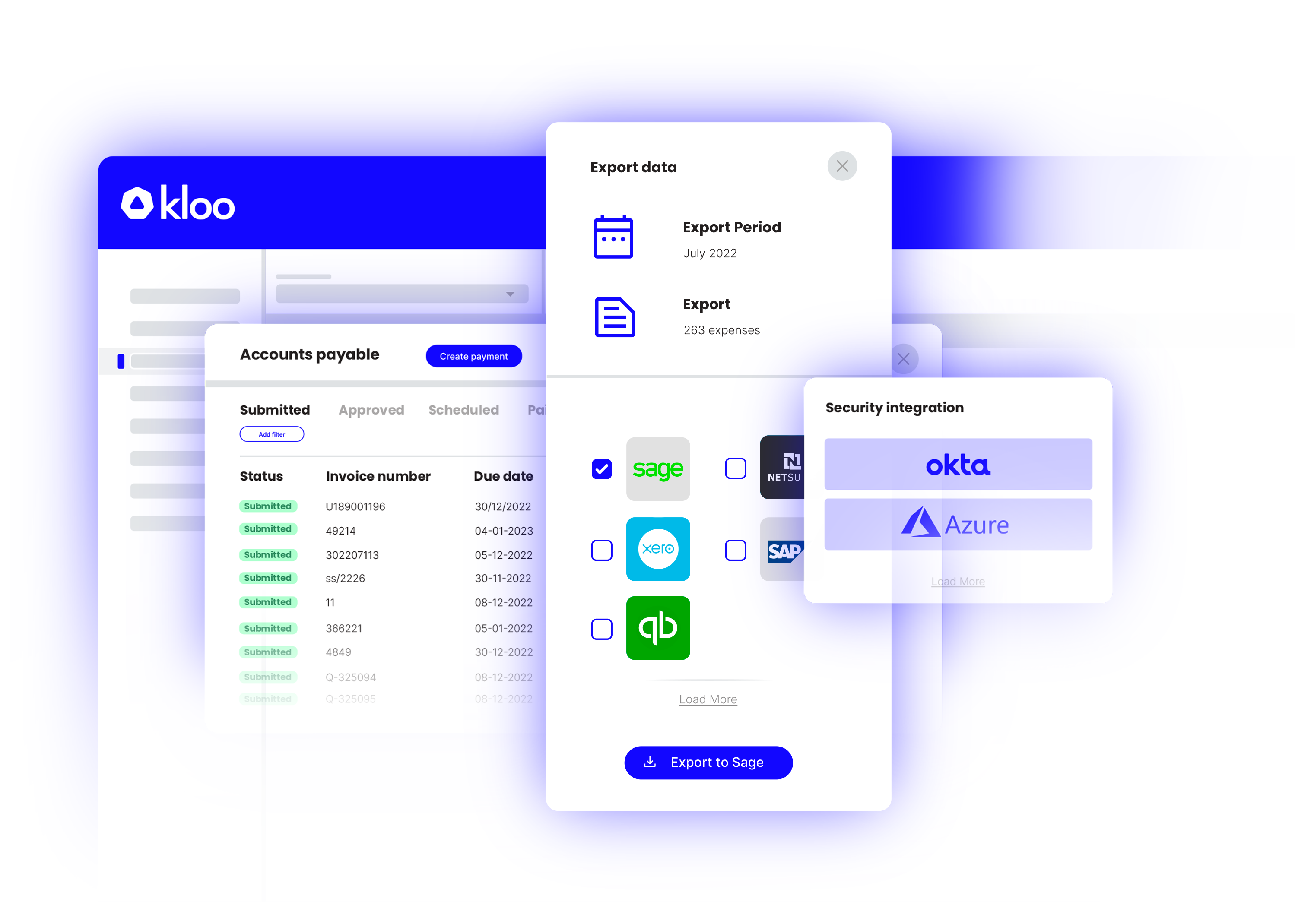 Automation
Workflows that automate time consuming reconciliation tasks
Make chasing receipts and manual month end reconciliation a thing of the past. Kloo automates the most time consuming finance tasks, provides analytics dashboards with one single source of truth and syncs everything with your accounting software.
With its user-friendly interface and comprehensive reporting features, Kloo has made it easy for our team to track and manage our company's expenses in real time.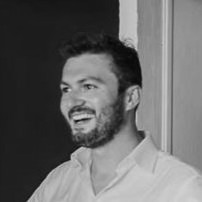 Our CTO is happy because he can move quicker. Our finance team is happy because they have real-time visibility into and control over what's being spent.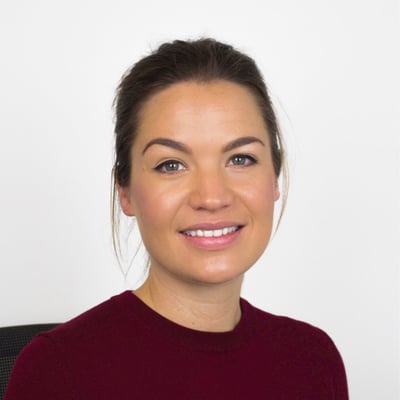 Kloo enabled me to see, control and report in real-time where money is spent, freeing up my time to focus on tasks that create company value
Simplify Spend Management
Cards, invoice payments and spend management process all in one