Contact us
We'd love to hear from you!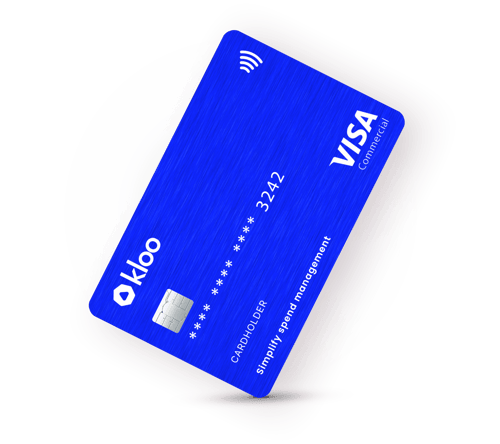 FAQ
Frequently asked questions
What is Kloo?
Kloo is a spend management platform that combines smart cards, invoice management, and analytics so you can manage all of your company's non-payroll spend from a single intuitive dashboard
What are Kloo Cards?
All Kloo cards are part of the Visa payments network, and come with built-in smart controls that vastly reduce the amount of admin required for account reconciliation. Kloo cards can be virtual or physical, single-use or multi-use, and are easy to integrate with your existing accounting software.
What is Kloo Invoice Management?
Kloo Invoice Management covers the end-to-end payment of suppliers with features that minimise admin and maximise control. We support instant and scheduled payments, smart approvals, and automatic text-detection from invoices. All of this works with your existing flow by integrations with your accounting software.
How does Kloo Analytics work?
Kloo integrates seamlessly with your accounting software to deliver real-time spend insights, enabling you to make better decisions on what you spend at the moment when you need the information most. Coupled with intuitive reporting and visualisations, Kloo Analytics is a powerful tool for deriving insights from your spend data, whether or not your spend takes place on Kloo.